Versatile Combo with Nutube Punch and Clarity
Based on innovative Nutube technology, the Vox MVX150C1 hybrid tube combo delivers 150 watts of vibrant Vox tone through a Celestion G12H-150 Redback speaker. It packs everything you need in a stage-ready amp: two footswitchable channels with separate volume, tone, and master levels; two speaker outputs; multiple power modes; an effects loop; and a glorious digital spring reverb. And that's just the start — you'll be able to send your tone out direct with the emulated line output, split the reverb out with the wet-only output, and even explore a range of vintage and modern voicings with the Nutube Bias controls. Plug into the Vox MVX150C1 hybrid tube combo, and we're sure you'll become a Nutube advocate.
Nutube technology delivers true tube tone
In a world of great-sounding digital options, it's always refreshing to find groundbreaking technology that still adheres to the "tubes are better" mentality. Vox knows this as well as any amplifier company and has been integrating real tube tone into their digital and analog amps for years. The MVX150C1 follows suit with Nutubes in its preamp and power amp sections. You'll enjoy the same punchy feel and rich overtones you'd expect from anything bearing the Vox logo.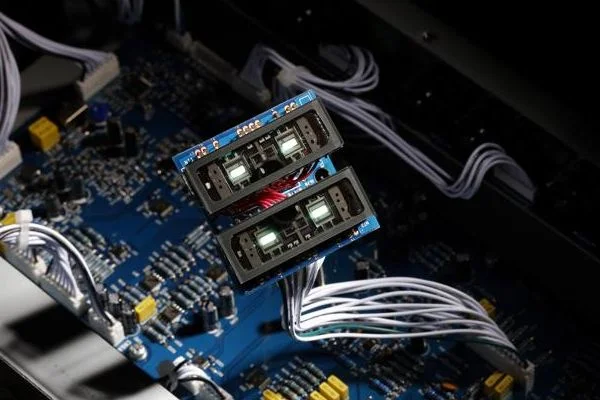 Nutube Bias controls explore a vast sonic range
On a traditional tube amplifier, bias controls are internal adjustment points that you really shouldn't mess with if you don't know exactly what you're doing. On the Vox MVX150C1, Nutube Bias controls invite you to tweak the character of the preamp and power amp sections independently. Just like on a real tube amp, adjusting these controls makes a significant difference in your tone, ranging from warm and round to present and confrontational. But unlike a traditional tube amp, you won't have to worry about damaging your amp — or yourself.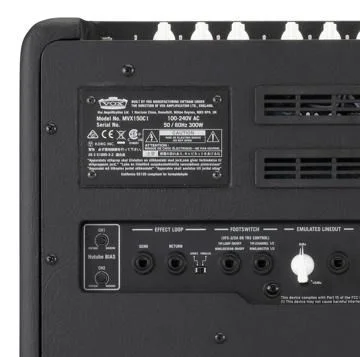 Six power modes for the right volume in any setting
On the back panel of the MVX150C1, you'll find a 6-position power switch, and guitarists at Sweetwater love its versatility. Run it at full power for maximum volume, or drop the power down for cranked-amp tones at lower volumes — even apartment-appropriate levels. Or turn the power all the way off, allowing you to tap into the emulated line output without having to drive a speaker at all.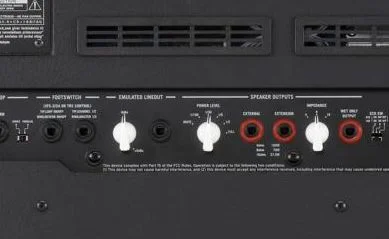 Vox MVX150C1 Hybrid Tube Combo Amp Features:
150-watt guitar combo amplifier with Nutube-driven preamp and power amp sections
12" Celestion G12H-150 Redback speaker, plus two speaker outputs
Two channels (Clean/Crunch and Rhythm/Lead) with individual Tone/EQ, Volume, and Master controls
Nutube Bias controls explore a range of tone from vintage to modern
Emulated line output for direct recording or plugging into a PA system
Power Level control allows you to choose the appropriate volume for any application
VOX,MVX150C,150watt,combo,pojačalo,za,gitaru,Pojačala,Pojačala,za,GITARU,COMBO,
Vaš upit je uspješno poslan.Uskoro će Vam se javiti netko od djelatnika.Lijep pozdrav.